Upcycling - How Will It Benefit The Mother Earth?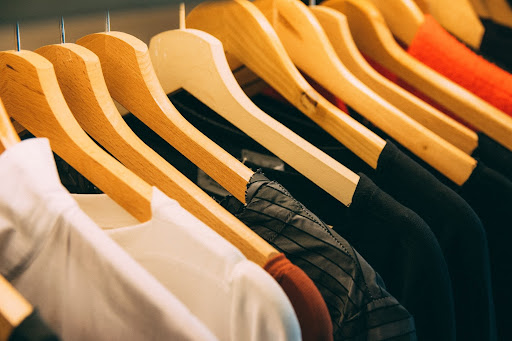 When it comes to pollution due to the fashion industry, wasted products, hazardous materials, and low-quality apparel are some of the main culprits. Upcycling is one of the most effective methods for reducing the aforementioned issues to a large extent. It is a revolutionary method which turns old, unused, worn out, damaged and unwanted clothing materials into brand new pieces.
Upcycling helps save mother Earth. It can have a significant impact on a variety of things, which includes reduced production costs and environmental protection. Participating in this drive is one of the most effective methods for retailers and consumers to help nature.

Here are a few things that entail how upcycling benefits the Earth and helps nature.
1. Helpful To The Environment

Most people don't know that certain materials used in clothing can actually involve dangerous chemicals during the production process, which can lead to environmental issues like soil degradation, and air pollution. These chemicals also pollute our waterways, air supply and so many more.

Studies suggest that clothes manufacturers are one of the groups responsible for the great dispersal of microplastics oceans. And, finding fish caught in the ocean with microplastics in their digestive tracts is incredibly upsetting.
Upcycling is obviously helpful to the environment. With its help, the need for additional raw materials is drastically reduced which would require less of a need for certain chemicals to be used during production. This ultimate method helps in tackling issues like poor air quality, landfill trash, water pollution, greenhouse gas emissions, and the preservation of our rainforests.
2. Saves Money & Natural Resources
Upcycling reuses old and unwanted fabrics, thus the production cost is reduced. Reduced need for production of new materials saves money as well as natural resources. If a retail fashion brand uses specific material like bamboo grass for a pair of jeans, but they are able to use recycled bamboo instead, they are saving the need to cut down additional trees. 
Upcycling can help to reduce the amount of natural resources used in the fashion industry. This can help with issues such as deforestation and natural fibre loss.
3. It Supports Local Companies
One of the best things about upcycling is that it helps local companies and industries. Whether they are manufacturers or retailers or any sustainable waste management suppliers, upcycling helps boost the economy for communities in a variety of ways. This is also advantageous to brands in terms of developing new collaborations and relationships
Upcycling and local companies help to reduce the outsourcing of the factories  which contain harmful products.
4. It Allows Being Creative
Cloth upcycling allows retailers to create unique, fashionable lines and extend their product offerings. With a creative mind, one can design recycled garments in a very creative and trendy way.
5. Lowers Production Costs
Upcycling can help reduce the overall production cost for businesses that are involved in the fashion industry. With this effective method, retailers are able to reuse materials for their products instead of spending money on new materials. Ultimately this saves money and reduces costs. 
Upcycling not only benefits the environment, but it may also help businesses save thousands of bucks in terms of resources and labour. Another significant advantage is that it could lead to higher profit margins.
Upcycling Should to be the 'New normal'
We have already produced enough textiles to last us a lifetime, still we're making a lot of garments out of raw materials. It not only consumes a lot of money & resources, but also pollutes the environment through various mediums. Reusing existing materials should be common practice in the fashion industry to stop all this wastage and save our environment from being polluted.

Of course, we can't simply upcycle all garments, but we should try to make people aware of the benefits of upcycling. It's important that manufacturers consider to upcycle existing garments and retailers or buyers to buy these.

If you also want to help the environment with Upcycling of garments,  join our the Art of Up-cycling course! With the help of this course you will learn how to give new life to well-loved garments (upcycle) with your very own ideas and designs.
2021 fashion trends include designs, fabrics, and colors
for imaginative, beautiful, and comfortable clothing
like the modern kimono. 
Call us today at 973-908-3575
or visit us at houseofdezign.com
to learn more about making a modern kimono
with us!