Description
TEENS WORKSHOP FOR AGES 13 TO 17 —10 AM to 3 PM
Many necessary supplies are included; however, students needing additional fabric and accessories must pay separately for their costs.
Projects may vary weekly.
Your child may take as few or as many week-long classes as she or he would like.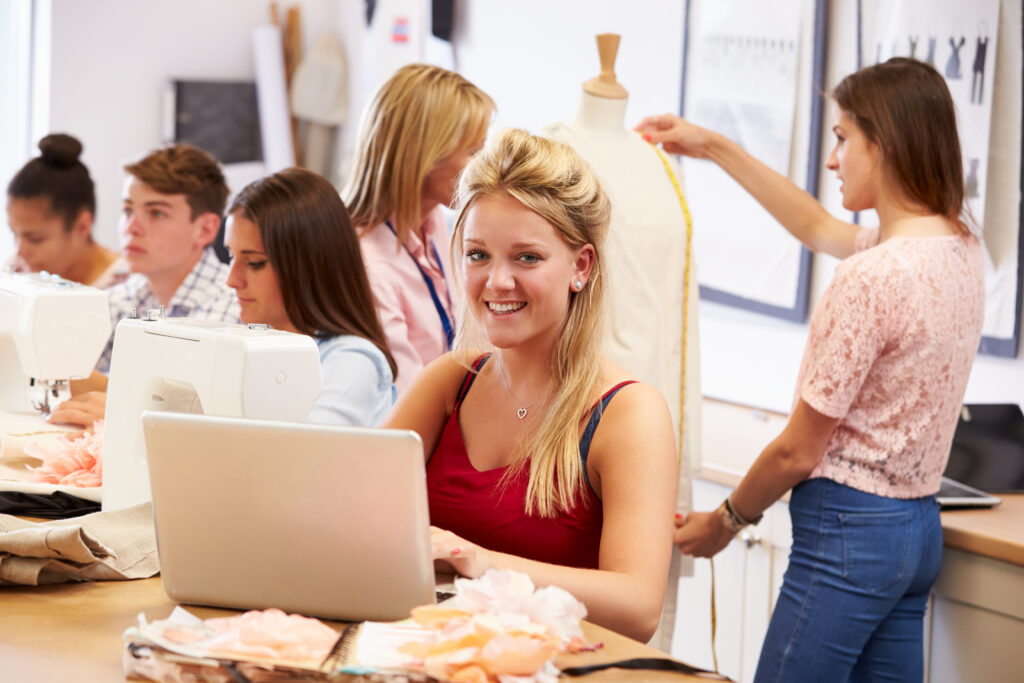 We combine individualized and class instruction to ensure students get the attention they need to make successful fashions.
Our 5-day fashion camp offers teens ages 13 to 17 years individualized and class instruction in creative design and sewing skills, including:
Creating an evolving fashion mood board
Creating their own fashion designs
Working with different textiles to create wearable garments and accessories
Stitching fabrics by hand and using a sewing machine
Appreciating the rich history and cultural / economic value of fashion 
House of Dezign has carefully curated lessons to ensure each student succeeds!
CLASS COST = $899 PER WEEK
2024 Dates 
Week1: June 17-21
Week2: June 24-28
Week3: July 1-3 (3 day week $540)
Week4: July 8-12
Week5: July 15-19
Week6: July 22-26
Week7: July 29-Aug 2
Week8: Aug 5-9
Week9: Aug 12-16
Week10: Aug 19-23
Week11: Aug 26-30
5 Day Teen Workshop in New Jersey
We provide a 5-day teens summer camp program in New Jersey, and you can choose a program based on your interests. You'll learn to sew by starting with a sketch, stitching materials by hand and with a sewing machine, learning the right strategy for developing a pattern, including measuring each other, and understanding the value of procedure and garment fitting in this program.
This design summer camp is all about teaching campers how to sew, design, and all factors we consider in the fashion industry. Teens always experience a unique creative environment. We encourage campers to work on real and wearable clothing projects that they can take home with them. Each day is going to be fun with different sessions.