Description
FULL-DAY TEENS SPRING BREAK FASHION WORKSHOP
Many necessary supplies are included; however, students needing additional fabric and accessories must pay separately for their costs.
Projects may vary weekly.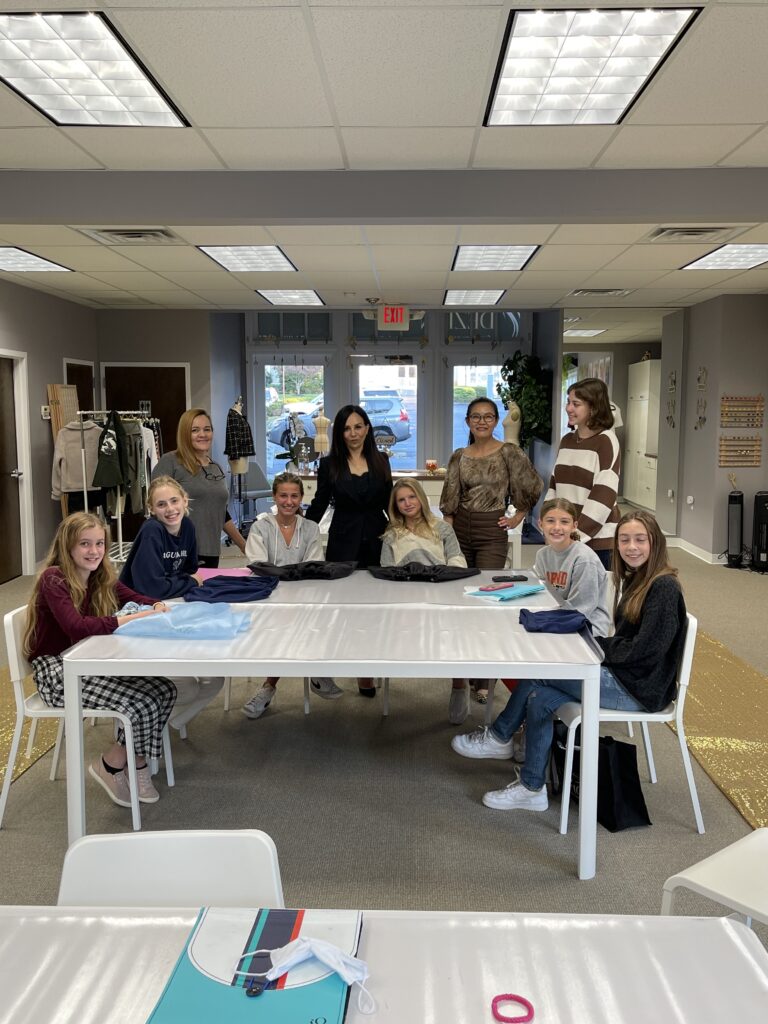 We combine individualized and class instruction to ensure teens get the attention they need to make successful fashions.
Our fashion camp teaches kids and teens basic design and sewing skills in an individualized and context specific way, including:
Creating an evolving fashion mood board
Creating their own fashion designs
Working with different textiles to create wearable garments and accessories
Using a sewing machine and stitching fabrics by hand
Appreciating the rich history and value of fashion
House of Dezign has carefully curated lessons to ensure each student succeeds!
CLASS COST = $200 PER DAY
From learning how to use a sewing machine, to making their very own fashions students will explore many areas of fashion and design. They will not only learn how to use a sewing machine, but work with different textiles to create wearable garments and accessories throughout the week. The history of fashion is so rich. And educating our young creatives will help them design mood boards, collections, and bring awareness to the industries effects on the planet.
We've carefully selected classes to ensure that every teens is prepared for success and an exciting journey ahead!
 * All supplies included. Projects vary each week.
Learn The Art of Sewing In Our Spring Break Fashion Camp
No school? So, what's next? Join House of Dezign's Spring Break Fashion Camp and start creating! In this fashion camp, our experts will teach you the art of making clothes and accessories. It is one of the most popular design specializations amongst students who are looking for creative courses.
Here, your child will get a chance to understand the thought behind making good decisions, and they will discover much more about themselves during the process. Taking part in fashion camp will allow kids to get off the couch and take courses that teach them how to make clothing rather than simply wear it.
Our fashion camp is important not just because it provides the children with opportunities, but also because it allows them to be independent and grow without parental guidance. As a result, they learn new things, make friends, and acquire skills at a young age while becoming more confident and capable.