The New Pathway To Creativity - Sewing and Fashion Designing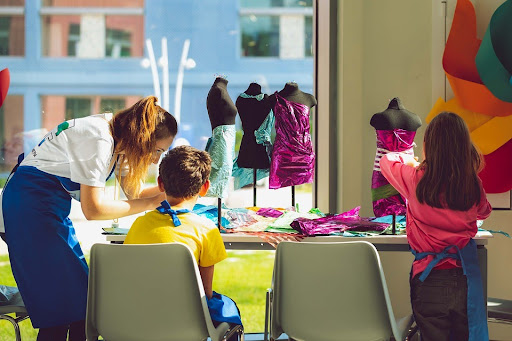 Fashion designing entices many young people. However, they don't like the idea of sewing. Sewing is a part of fashion designing and if you master it, you will conquer the world of Fashion Designing. Fashion design as a whole is a skill built on the foundation of other skills, and the most important one is sewing. 
It is always good to know the basics of sewing as it gives a clear idea of how a complete garment can be formed from the sketching till the final product.
At House of Dezign, our experts inspire and teach sewing, fashion etiquette and other designing skills in a fun and creative way which makes our students to be fashion artists. The young designers will be taught how to sew in a step-by-step manner so that they can learn quickly while having fun.
Keep reading to know how we help our students to make new pathways for creativity in fashion designing…
1. Mood Board
Mood board is an awesome tool for centering the creative ideas of fashion enthusiasts. Traditionally, fashion mood boards were created with magazine tear-outs, swatches, and photographs pinned to a foam board, but today you may customise them to fit your working style and demands.

At our fashion studio, we teach students to create elegant and realistic mood boards which remind them of color choices, important words, or patterns that they want to incorporate into their work.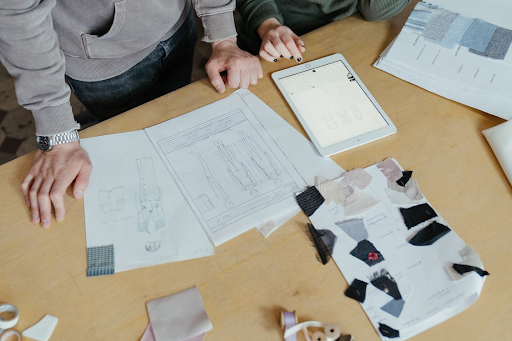 2. Fashion Illustration
Fashion Illustration is also known as "Fashion Sketching". It is an art of communicating fashion ideas in a visual form that originates with illustration, drawing, garment rendering, human anatomy, digital illustration, portfolio development and painting. In our fashion designing course, we teach our students to draw their ideas on paper or digitally. It is used extensively in the design process to preview and visualize designs prior to making actual clothes.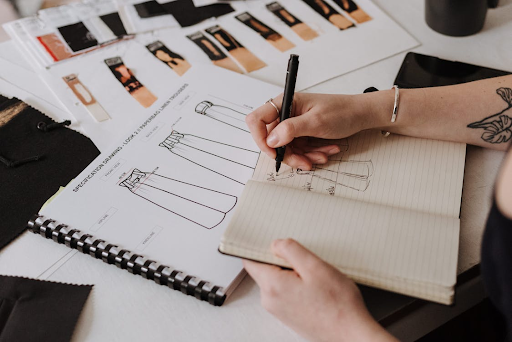 3. Pattern Making
Pattern making is one of the fundamental steps in designing a beautiful piece of garment and has become necessary for Fashion designing aspirants. It helps students to interpret DESIGNS and understand it with technical ability. Our fashion designing courses enable students to become masters in pattern making. In pattern making, we teach students dart manipulation, body measurement, transferring darts, using a draping process to create a pattern, labeling a pattern, grainlines and many more.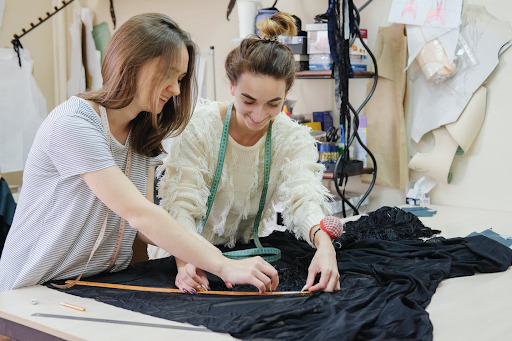 4. Sewing
Our experienced sewing professionals teach students how to use a sewing machine and learn basic hand stitching. Our sew learning methods and sewing plans are not found anywhere else than our studio. We teach students how to sew step by step to make it easy to learn while having fun. Our sewing methods help students apply their skills toward creating quilts, clothing, bags, pillows, dolls and other creative stuff. These small projects advance their material understanding and manipulation. Fabric types, Patterns, Sewing machines, Threads, Buttons and zippers, Stitching are some common concepts taught in our sewing classes.
5. Draping
Draping is the process of placing and pinning the fabric on a dress form. It is an important aspect of fashion designing and no doubt became a skill worth learning. At House of Dezign, you will learn basic skills and techniques in positioning and pinning fabric on a dress form to develop the structure of a garment design. Our experts will not only teach, but also inspire students to use Draping techniques to be creative, innovative, and become a great Fashion Designer.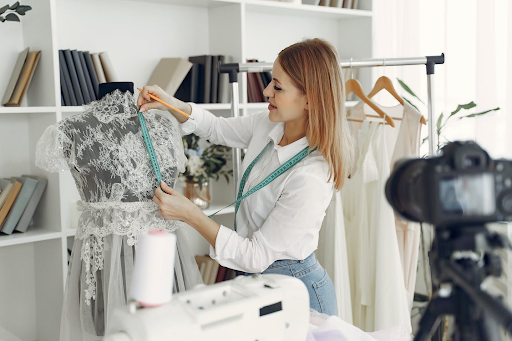 Wrapping Lines

Our aim is to share personal perspectives in design and give our students an intensive study to change and advance your approach to sewing and fashion designing. We know it is really important for a sewer to know how to fit your own body as well as other people and how to customize a pattern to your unique perspective.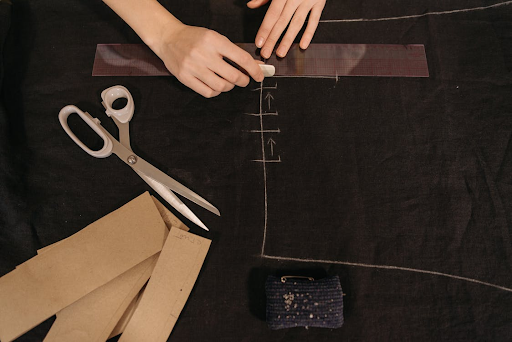 If you are interested in taking courses in the House Of Dezign, enroll soon. We offer a range of fashion design courses for Beginner, Intermediate, and Advanced users. We use a combination of individualised and group education to guarantee that students receive the attention they require to be successful fashion designers.
2021 fashion trends include designs, fabrics, and colors
for imaginative, beautiful, and comfortable clothing
like the modern kimono. 
Call us today at 973-908-3575
or visit us at houseofdezign.com
to learn more about making a modern kimono
with us!