Important Things To Know Before You Start Sewing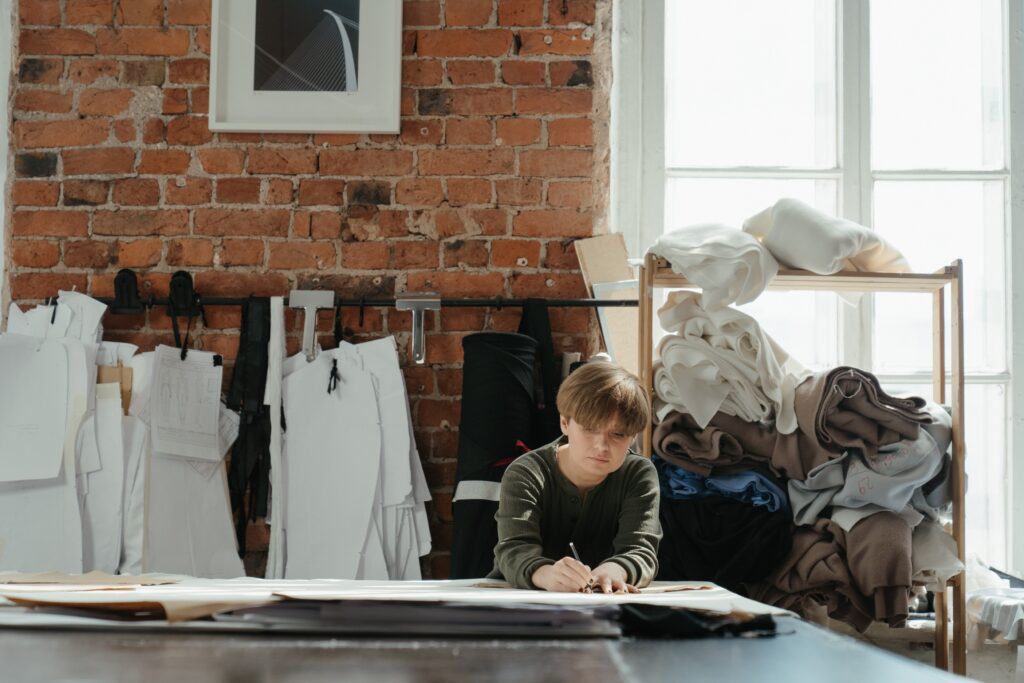 Sometimes for beginners, sewing may seem to be daunting at first. But the truth is that we all can learn to sew. It is a creative skill for people of all ages and from all walks of life. Sewing meets our basic and not-so-basic clothing needs, from small repairs to complete wardrobes. It's a rewarding and useful craft that you can be proud of. 
But you know what? Beginners and kids find it more interesting to learn the basics of sewing and start creating their first project. In the end, they definitely love it!
Before you start sewing, get your essentials to sew: your pattern, the fabrics, and your idea. But, can you start sewing right away? I think NOT quite! A few more things you need to consider while preparing yourself to sew.
Cut Your Pattern Out
If you are working on yourself,  measure yourself in order to choose the right size for your sewing project. Then, compare the pattern you're about to use to the various pieces required for the garment. To make the cutting part easier, highlight the outlines on the paper pattern. And once you are done with it, cut out all the pieces 
Preparation Of Fabric
Generally, we need to wash, dry, and iron the fabric before we start sewing. Well, it would be a shame if our newly finished outfit would become too small on your first wash. The reason behind this is that most of the fabric shrinks when you wash it for the first time. Always remember to follow the laundering instructions for the particular fabric you are working on. We recommend making a note of it at the time of purchase.
Fabric Layout
After you are done with washing and pressing the fabric, lay it out on a flat surface, with the printed side of the fabric facing up. Fold it in half. This will help you to cut a perfectly symmetrical piece or you can try this when you need two identical pieces of fabric.
Layout Your Pattern
Place the pattern pieces out onto your fabric that you need to cut. Draw the lines of your pattern piece on the fabric. Use the pins to fix the fabric and pattern altogether. When you pin your pattern to the fabric, use a lot of pins to make the cutting process easier later on. 
Fabric Cutting
Finally, you can cut out different pieces. The best way to do it is while standing, remembering not to lift the fabric up from the table while cutting it. Please keep in mind that there are special scissors for cutting fabric, so do not use your regular household scissors. Big cuts will builts your confidence and give a better result. 
Even if you are a beginner, it doesn't matter if you fail with the above things. Might be there are some more things you need to know and bring into use to get a kick start.
It's OK To Fail
Mistakes are not failures but these are the experiences to learn. Might be when you start as a beginner and face some failure, note down where you failed and what you learned and next time try a different method with an experience.
Learn To Read A Pattern
Ever wondered while you see all those circles, triangles, crosses, or other pattern marking? What are they related to? It's like a language to a fashion designer. You can learn it too and you can pick it up quickly. Before starting a pattern, learn to read the entire pattern, if you are a beginner. Take a note in case you do not recognize any.   
Begin With A Skill You Know
Not to worry if you are totally new to sewing. Sewing a pillowcase is a good idea to start with. You will be going to pick up the skill for them and sew corners from here. Even though you have learned to live with your mistakes, you never want to lose confidence while working on a project that is outside of your skillset. Try to pick a project that belongs to your skills. This makes you feel comfortable but will help you to build a new skill.    
Know You Can Break The Rules
Don't go every time to do as usual tricks. Take advantage of new resources, there are many resources available in the market including, online tutorials videos, blogs, and new ideas to enhance your sewing skills. It all depends on you, how do you practice to improve your skills. Practice is an essential method to get more understanding of sewing and its expertise. If you are at a beginner level, this is your opportunity to apply new tricks and methods in sewing. Your own creativity and imagination is the only method to become a good and unique master in it.
Now, It's time to take a quick look back at this topic. Follow this thing before you sit down to sew every time, you will find that stitching is a lot more pleasurable process. As a beginner, you have to learn the basics of sewing and understand some important things as we mentioned above. And If you want to learn how to sew, House Of Dezign offers
professional sewing classes in New Jersey.
2021 fashion trends include designs, fabrics, and colors
for imaginative, beautiful, and comfortable clothing
like the modern kimono. 
Call us today at 973-908-3575
or visit us at houseofdezign.com
to learn more about making a modern kimono
with us!