The Little Black Dress - Everything You Want To Know About!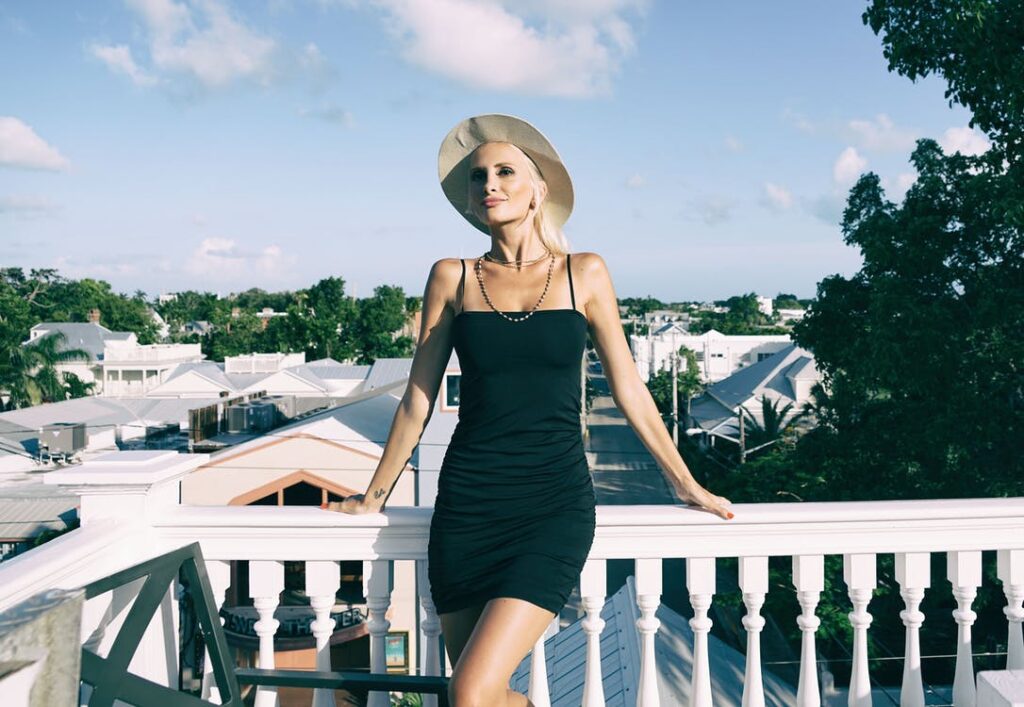 For a girl, what could be more confusing than choosing an outfit to wear? Are you one of those who often get confused in picking outfits? Don't worry! The solution to this dilemma is 'The Little Black Dress'. 
A beautiful little black dress can make you look classy, sophisticated, mysterious, elegant and you can wear it at any time, any age. You may wear it on almost any occasion.
What if you yourself learn how to design a splendid little black dress and design one for yourself? The thought may amaze you! Let's first find out everything about the LBD….
LBD stands for the Little Black Dress or should I say your go-to dress with a simple and feminine design. Women always go for versatility because it automatically allows them to wear the dress anywhere they want.

It's time that we give some credit to the little black dress, the champion of our wardrobe. Not all heroes are recognized easily and this dress is a lifesaver.
The little black dress is a symbol of class, business, elegance, and sexiness. Hollywood's influence on fashion helped the small black dress's popularity. In the world of fashion, the little black dress is very popular.
How Did LBD Become The Closet Staple?
To understand this, we need to go into the depth of the history of the little black dress.
Back in the day black represented romance and artistry. Black was also considered poetic.
In late 1926 Gabrielle "Coco" Chanel published an image of a brief, simple black dress in American Vogue. It was calf-length, straight, and decorated only by a couple of diagonal lines. It was known as "Chanel's Ford".The little black dress was simple and available for women of all social classes. It was also said that the LBD would become "a sort of uniform for all women of taste".This, as well as other designs by the house of Chanel.
Now you know how this black dress became an essential part of the fashion industry. If we look on the other side, black was never considered wearable because people used to wear it at funerals and it signified grief or mourning. But after this memorable debut, the little black dress became the fashion statement for all women. Every woman loved the fabric and appreciated the change.
Now you know how LBD became the closet staple.
Types of Little black dresses
The little black dress follows no trend, it's the golden oldie. Now there are four main styles, the ones that we come back to time and time again for our LBD fix.
1. Bodycon Black Dress
A bodycon dress or skintight dress is surprisingly trendy. Women usually wear this dress to show off their curves and figure. You can style it with a pair of boots or heels.
2. Long Sleeve Black Dress
If you are a working woman then this "long sleeve black dress" is what you are looking for, this will surely add warmth and comfort. This LBD is very classy and stunning.
3. Lace Black Dress
This is a creation that looks feminine, fresh, and timelessly chic that's why we love these lace black dresses. A style like this lace black dress will always be a wardrobe staple that you'll end up reaching for over and over again.
4. Black Skater Dress
A black skater dress is a perfect combination of casual and classy. This is a knee-cut dress with a flare. This dress is very popular in LBD. This dress will always be the most versatile and playful.
Now you are well aware of the types of dresses LBD has, now it's on you to choose the right one that suits your personality and will fit you perfectly.
5. The Sheath dress

The dress adds to your comfy formals collection. Comfortable fit and easy to carry design makes it the best choice for day to night work outfit. Subtle look does not need too much drama, so could be paired with simple yet classic jewellery. 
Shoes To Wear With Your LBD
After wearing the perfect LBD now you must know how to accessorize it with perfect shoes or heels. In case you need a piece of advice on how to style this timeless item, we have some trendy shoe styles.
It doesn't matter what LBD you are wearing, we all are very well aware of the unexpected, bold shoe choices that can elevate your look.
Lace-Up Ankle Boot
Curved Ankle Strap Pumps
Buckle boots
Scandals or High Heels
Sneakers
The little black dress will always be the champion. LBD looks good on all body types, such as curvy, pear shape, or apple shape. LBD surely makes you comfortable and confident. You can accessorize it the way you want, it goes with everything. I believe now you know why LBD is a must-have for your wardrobe.
If you want to make a designer Little Black Dress for you or your loved ones, join our fashion and design courses today!
2021 fashion trends include designs, fabrics, and colors
for imaginative, beautiful, and comfortable clothing
like the modern kimono. 
Call us today at 973-908-3575
or visit us at houseofdezign.com
to learn more about making a modern kimono
with us!