Denim Has More Harmful Impact Than You Think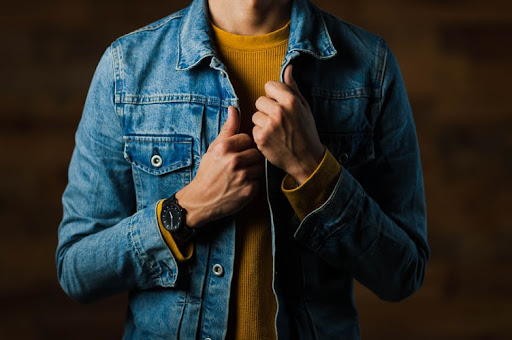 Denim is one of the most versatile and widely worn garments in the world. From the catwalk to the countryside, pants to shirts, skirts to jackets, denim is as versatile as it's comfy and trendy.

We all love to wear it but never realize how harmful it can be for the environment and for those human beings who deal with its production. Every year, over 2 billion pairs of jeans (Denim) are made around the world. Denim has a significant environmental impact since the dyes used in the production of jeans pollute local waterways. The cotton crop that is used to make the fabric requires a lot of chemical pesticides, hence we can say it looks straight-forward but the processes that go into making denim are severely killing our planet.

The objective of this blog is to inform you how denim affects the environment and the population who is associated with its production.

Here, we are listing some severe problems associated with denim's production and their possible solutions.
1. Consumption of Water

Denim production units use a lot of water and generate heaps of contaminants. It takes around 20,000 liters of water to manufacture one pair of jeans and one t-shirt (from the time the cotton is grown to the time it is dyed). Moreover, different looks on jeans like the distressed fashion cause the manufacturers to use chemicals and intensive washing machines, further adding to water pollution and consumption.
Xintang is known as the denim capital of the world as 1/3rd of the world's jeans are manufactured here. A number of cases of unsafe levels of mercury, copper, and lead were discovered in the river near the denim capital. Residents use the same river for bathing and drinking water and it is found that this pollution has produced major health problems for the people who live there.

Possible Solution
Drip irrigation is one of the best methods to minimize water loss. It is a type of micro-irrigation which saves water and nutrients both by allowing water to drip slowly to the roots of plants, either from the soil surface or through buried drip tape. The goal is to get as much water as possible into the roots and minimize evaporation. Shoppers can also save water by washing their jeans less frequently in the washing machine and perhaps considering sponge cleaning can also help to save water.
2. Water Pollution
Water pollution is caused by the following 3 denim manufacturing processes…
Cotton cultivation

Dyeing and finishing of the fabric

Texturing & Finishing of product

Chemical dyes are used extensively in the manufacturing of 'distressed' denim. Several chemical washes are used for denim. Furthermore, workers are exposed to toxic chemicals that are used to spray the material in the pursuit of a 'acid wash,' posing major health concerns. Some denim manufacturing companies dump the chemicals into water systems which are turning them indigo-blue, as seen in China's Pearl River.

Possible Solution
The production of organic cotton uses natural techniques which keeps insects at bay. Along with Natural indigo dyes, Archroma advanced denim technology can also be used. It is an  innovative dyeing process that uses sulfur dyestuffs that bond more easily.
3. Denim Sandblasting
Sandblasting is a finishing technique to give a worn look to denim fabrics. This worn look trend has become loved and desired by consumers of all ages but many of us don't know that the technique implemented to create the 'worn' look of jeans have severe harmful effects on the environment and is even more harmful for the workers associated with denim manufacturing.

Sandblasting process uses fine sand and channels it into an airgun, which is then sprayed at high pressure onto denim to create a worn, old look. It is a cheap and quick method which changes the appearance of garments but its main ingredient silica is harmful for workers. While denim weathering, workers are exposed to silica dusts, which lead to emphysema and lung fibrosis along with other respiratory illnesses. Consistent exposure to these chemicals, along with insufficient ventilation, can lead to the development of life-threatening diseases and death.

Possible Solution
Surface Activation is an alternative to sandblasting. The process of surface activation not only creates a look similar to sandblasting but also is cheaper, more efficient, and healthier for the environment. It washes down the denim after dyeing, and this technique offers various advantages, including minimising fabric deterioration, shortening the wash-down procedure, and lowering the concentrations of expensive chemicals.
Though it is a more eco-friendly solution, a variety of chemicals are used in this jeans manufacturing process too. We all have to continue to explore other better options and find alternatives to these harmful forms of garment production to promote both healthy working conditions and a healthy environment.
Now you are well aware of the types of dresses LBD has, now it's on you to choose the right one that suits your personality and will fit you perfectly.
Bottom Lines
Besides all above mentioned possible solutions, we should try to reduce our spending on denim by using ethical and sustainable options. Before purchasing, we can make sure that the brand is transparent in the process and can check if they invest in the working processes of their employees. We can help drive the movement forward by being savvy about our purchases and letting firms know that they can be more sustainable.
2021 fashion trends include designs, fabrics, and colors
for imaginative, beautiful, and comfortable clothing
like the modern kimono. 
Call us today at 973-908-3575
or visit us at houseofdezign.com
to learn more about making a modern kimono
with us!