All About Fabric: Types Of Fabric And How To Use Them​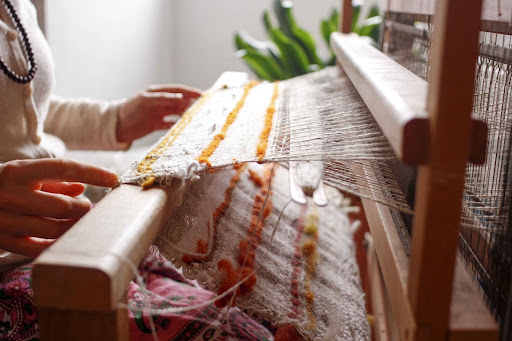 Fashion design is a rapidly growing field where we see numerous changes frequently. Fashion and style statements are the result of a combination of various factors. And, fabric is one of them.
Fashion design courses enable you to create/design a fashion statement even with a small piece of cloth. Most importantly, it all lies in the minds, hands and ideas of fashion designers what they think & create with a piece of cloth.
Thus, having profound knowledge of the types of fabric will help you achieve the desired result. At House of Dezign, we help you create beautiful designs and clothes that are class apart.
With this article, you will learn all about the fabrics and their types. After reading this blog, you will get a clear idea of fabrics that can help you achieve the desired results.
Fabric And What Is It Made Of?
Fiber is the smallest unit of all fabrics and is given a certain length before using it as the yarn for fabrication. There are two main types of fabric fibers: natural fiber fabrics and synthetic fiber fabrics.
These fabrics are produced from materials that are naturally grown. These are of two types: cellulose, which means it comes from plants, and protein fibers, which are animal fibers.
The fabrics made from the natural fibers are cotton, batiks, linen, silk, and wool.
2. Manufactured Fiber Fabrics
Manufactured or synthetic fibers refer to those that are not found naturally, but instead are created by man. The synthetic fibers include nylon, polyester, acrylic, metallic, vinyon, and olefin.
Types Of Fabric And How To Use Them
To avoid confusion and better understand the importance of fabric, let's take a look at their different types. There are hundreds of different types of fabrics; we are going to introduce the most popular ones below.
Chiffon is an utterly lightweight fabric made from twisted yarn which provides it a slightly rough texture. This type of fiber is generally used in evening outfits, especially as a cover layer, which gives a floating appearance and makes your dress look elegant. It is also commonly used in tops, ribbons, and lingerie.
Cotton is considered as the most popular fabric in the world. It's a soft and natural fabric. It is mostly used in textile products that require soaking of the water or sweat. These include highly absorbent bath towels. Bed sheets are often made up of cotton as it is easy to maintain, and non-irritant to the skin.
It is a lightweight plain weave cotton fabric. It is often used by fashion designers to test patterns before using them on their real fabric. Muslin is often found in the quilting department of fabric stores as it is also used as lining fabric for quilts. Muslin is so soft that it's often used as handkerchiefs and wash clothes for newborns and kids.
As a natural protein fiber, silk is known as the 'Queen of Textiles'. Certain insects named larvae produce the protein fiber of silk to form cocoons. Clothing such as shirts, suits, ties, shirts, pajamas, and jackets are all made of it. Silk is softer, and smoother as compared to other fibers and holds an esteemed place among all of them.
Denim is basically a durable cotton fabric with a twill weave, where one color shows more on the surface and darker colors can bleed. Denim is commonly used in making jackets, jeans, shirts, denim quilts, etc. Accessories like shoes, belts, purses are also sometimes made up of denim fabric.
Shantung is a ribbed surface fabric made of long weft threads. This fabric is thinner and less irregular as compared to others. The most common use of shantung fabric is in wedding gowns because of its lightweight. This fabric is also used in blouses, men's shirts, vests, tailored pants, and evening wear.
With different elegance, flannel is a soft woven fabric. It can be made from carded wool, worsted yarn, or synthetic fiber. You can use flannel in making bags, purses, and belts. Shirts, button-downs, blouses, cardigans, sweaters, vests, bedsheets, blankets are also made up of this fabric.
Making a beautiful handmade garment doesn't start with sewing, but the most initial step of choosing the right fabric makes it look more elegant. It is important that the fabric we choose should match our pattern or our garment will look homemade from the start. After you choose the right fabric, learning to prepare it for cutting will be your next step. House of Dezign is a renowned academy of fashion design, where we offer various beginner & advanced designing courses for kids, teens and adults. To become a successful fashion designer, enroll with us.
2021 fashion trends include designs, fabrics, and colors
for imaginative, beautiful, and comfortable clothing
like the modern kimono. 
Call us today at 973-908-3575
or visit us at houseofdezign.com
to learn more about making a modern kimono
with us!